PATREON
Patreon Page:
www.patreon.com/kamostudiogroup
​
Goal:
Reach 300$ in total funding.
​Reward:
When the goal is reached, I will acquire EastWest's Symphonic Choir virtual sound library which will add beautiful voices to my compositions, free to use and exclusive tracks.
Support me on Patreon. All the money received through Patreon will be used to improve the material and the equipment used to create content for you guys. When the goal is reached, I will proceed with the reward that will benefit to everyone.
Powered by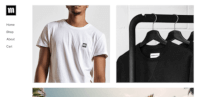 Create your own unique website with customizable templates.